Making Memories With God Through Art
The Seven Day Challenge
Recognizing and developing creative skills is an important part of life. In this NEW book, professional artists, Danielle and Josh Street, have teamed up to reveal how we can all express and enhance our creativity each day. Enjoy beautiful photography while highlighting the 7 days of creation and the 7 elements of design. Complete fun challenges, be rewarded with a certificate of achievement, and gain peace, strength, and confidence!
If you would like to purchase a copy of our book, please contact us at daniellestreet4@gmail.com .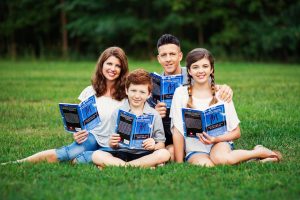 Thanks to the families who have purchased our book!
"This book is fantastic! Everyone needs to take the 7 Day Art Challenge! It will enhance your creative skills and bring you closer to your Creator!"
Dr. Ludmyla "Lucy" Krilov
Certified Art Teacher for over 30 years